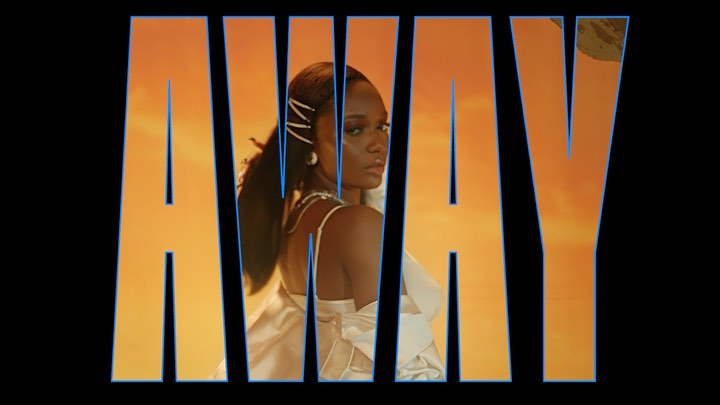 'AWAY' by Mavin's New Music Diva, Ayra Starr | The Review
"So inspired by all the videos you are making to my music. This song felt like therapy for me, and I'm glad you're finding your voices"- Ayra Starr
(REVIEW) Away, away, away, away Ah-ah, away ayy is officially the anthem to toxic relationships and we have Ayra Starr to thank for this.
The 18 year old Afro-pop vocalist introduced herself to the world with a self titled debut Ep, Ayra Starr. The newest Mavin Records signee does not only have a unique interpretation of the everyday life experiences of the younger generation, but is also blessed with a powerful soulful voice. It is impressive how Ayra Starr's Ep created a buzz on the internet and also earned her the title "the New Queen of Mavin".
Ayra Starr didn't just dazzle the world with a beautiful voice, but also with her exceptional songwriting skills. Her debut Ep is a power house of vibes, with themes of love, negative relationships, Motivation, Peer pressure and Mental Health awareness. Her debut Ep (ARYA STARR) already has 1 million streams and counting since it's release on 26th of January.
The Ep tracklist is made up of 5 songs sung in English, Pidgin and Yoruba. The songs on the tracklist Include Away, Ija, DITR, Sare, and Memories. The latest Superstar expresses the feeling of love in Ija and Memories, the pains of a toxic relationship in Away, and the joy of being in Love for the first time in Sare. DITR talks about teenagers' lives, Social vices, peer pressure, mental health and parents' reaction to certain things.
Away Review
Her Debut Single and hit song "Away" has been trending on the internet since it release. Lovers of this jam reposted clips of the song and the #awaychallenge as a result of Ayra Starr "Away". "A Picture is worth a thousand words", after the visuals of Away dropped, the #awaychallenge became hotter.
Away is a heartbreak song. A song talking about a broken/toxic relationship where she is done with a cheating boyfriend "When you been dey flex…..With them girls up east ……You dey flex" .
Ayra then decided to put an end to the relationship.
"Away, away, away, away
Ah-ah, away ayy
Take all your trouble
Away, away, away, away
Ah-ah, away ayy
Take it, take it, take it".
According to the star, "this song felt like therapy for me, and I'm glad you're finding your voices". Away is a message to young girls in similar situations as herself to do away with toxic relationships and stand up for themselves. The Video of Away portrays her as a powerful woman who is standing strong with support from her friends. So far, Away is the only Visual from her Ep's tracklist that has dropped since its release.
Ayra Starr is one of the youngest Female Afro Pop Artiste to be signed in a long time. And as expected her style got the attention of people who compared her to Tems. This Comparison goes as far as comparing her style, appearance, voice and singing to that of Tems as, who is known for her slow afropop, R&B and Alte. The young singer is now being described As a Replica of Tems whose genre of music, Alternative R&B, has been well received by Fans since her debut in 2018. Clearly, Ayra Starr has decided to do "Away" with such comparisons and focus more on her music.
The celestial being as she was once described herself, was discovered by Don Jazzy, who is well known for discovering young and fresh talents such as Rema, DNA Twins, Crayon, Korede Bello. As expected, Ayra Starr was trained and groomed by Mavin Records Until she was ready to be introduced to the World on the 21st of January.
Don Jazzy, Made this announcement via social media at midnight and the world woke up to the news of a new star the next day.
We are here to see Ayra Starr Shine and dazzle the world with her light. Away to toxic relationships….. And Sare to real love, joy.
Reviewed by Chiamaka
@amahkah_
The post With 'Tems' Spice, "Ayra Starr" Shines On "Away"… The Review appeared first on tooXclusive.