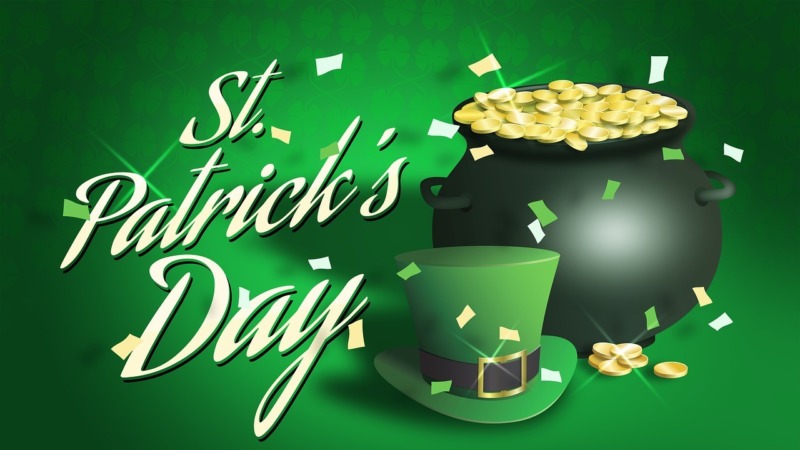 Most people maintain the same tradition for St Patrick's Day celebrations every year. We bundle our friends and family to watch the local parade and follow it up with a nice traditional Irish dinner of corn beef, cabbage, and potato soup. However, 2021 will require most people to adjust their traditions to accommodate the given social distancing guidelines. Additionally, most parades have been suspended this year.
Whether you have Irish roots or not, here's how to enjoy St Patrick's Day from home with your family or roommate.
1. Wear Green and Rock a Shamrock
The Shamrock is highly associated with St Patrick's Day alongside his teachings, and it's currently used widely to represent Ireland. Historically, the Irish wore shamrocks to signify their Christian pride, and soon things changed to dressing in green to celebrate the day.
While shamrocks don't exist, they're closely linked to clovers because of their leaves' similarity, so most people use them for decorations. You can even take the kids out to look for a four-leafed clover, which is believed to be a sign of luck.
2. Eat Some Traditional Food
St Patrick's day is known for colourful parades, traditional food, and lots of beer. However, with large gatherings in parades and bars being highly discouraged, cooking authentic traditional food is the next best option. You can try making some soda bread, potato soup, corned beef with cabbage, and other traditional dishes that will give you the energy to celebrate.
3. Bake Festive Desserts
If you're feeling experimental or need something to do with your family, baking some delicious green-themed treats is a good idea. Some may find traditional coloured cakes quite garish, although they're quite fun to make. You can try different recipes for variations and even compete with your family members on who can decorate best.
4. Drink a Beer
As the Irish emigrated worldwide during the potato famine, you can never be too far from an Irish bar. However, 2021 might force some people to make a few changes to enjoy a pint or two of their favourite Irish Guinness. This Irish dry stout is considered Ireland's traditional alcoholic beverages, primarily associated with St Patrick's Day.
For beer lovers trying to get through the day happy with their favourite drink at hand, consider setting up a bar in your backyard. You can also include mocktails and other alcohol-based drinks to cater to everyone's needs.
5. Try to Catch a Leprechaun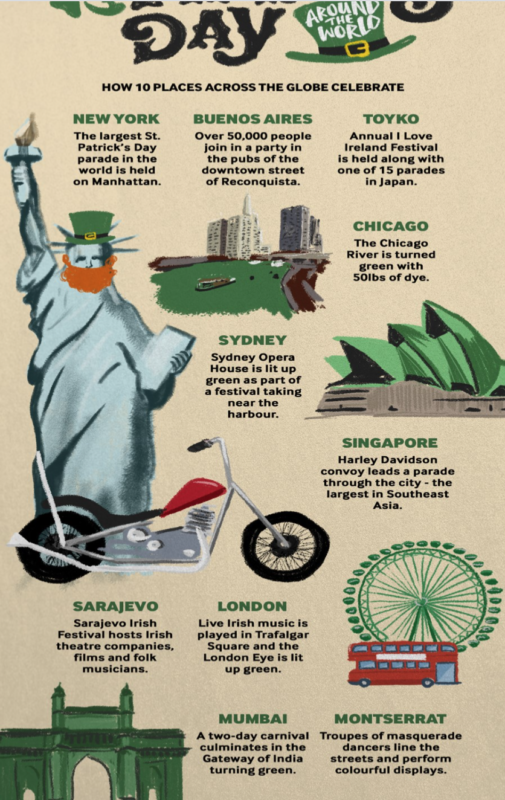 Courtesy – Betway
According to Ireland's National Leprechaun Museum, the leprechaun will reveal his gold whereabouts if you manage to trap him. However, he's liable to trick you and disappear if you look away.
While nobody has proven whether the leprechaun exists or not, making DIY traps with your kids will be lots of fun. You can get a few craft supplies like paper, markers, and scissors before sending your kids to lay their traps.
6. A Scavenger Hunt
Create a scavenger hunt around your home for your family members to enjoy without having to go out and exposing themselves to more risks. You can use printable treasure hunt sheets to organize the hunt, making it easy to set-up everything in a few minutes. It's important to leave clues for the players to find and include a motivating reward like the favourite dessert or gift.
7. Curl Up and Enjoy a Movie
After eating and dancing to your favourite songs, you can bring Ireland to your screen by enjoying a St Patrick's Day-themed movie during the holiday. Fortunately, there are all kinds of holiday-themed movies online, ranging from PG-rated comedies to adventure.
8. Learn an Irish Dance
Thousands of people visit the Trafalgar square in London to enjoy live Irish music every year. However, with mass gathering suspended this year, you can take the opportunity to learn and introduce your children to a new dancing style like river dancing. Fortunately, finding online tutorial videos for Irish dancing is easy.
9. Try a St Patrick's Game Night
Gather your family in the living room or at the dining table after feasting and drinking for a few rounds of St Patrick's day trivia games. You can also choose another game, such as The Price is Right, which involves guessing the prices of items like a holiday fare and more.
10. Attend a Virtual Parade
Parades are a major highlight for St Patrick's holiday in Dublin and the United States, among other parts globally. However, with social distancing continuing, your chance of enjoying a local parade in person this year is low. However, you'll probably find a few virtual parades online to commemorate St Patrick's day.
Conclusion
Whether there will be any public parades or not, St Patrick's day is an excellent opportunity to have fun and take a break from your life. There's plenty to learn about the Irish culture, including the food, drinks, poems, and songs.
The post How To Celebrate St. Patrick's Day appeared first on tooXclusive.