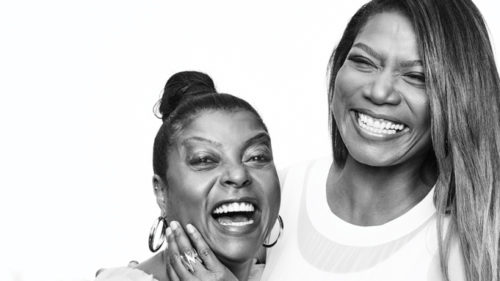 Taraji P. Henson has been announced as 2021 BET Award Host, which will take place in a matter of weeks.
BET also announced recently that The Equalizer star Queen Latifah will receive the show's Lifetime Achievement Award. The ceremony, whose theme this year is Year of the Black Woman is set for 8 p.m. at the Microsoft Theater in Los Angeles on the 27th of June. It will air live on BET.
Henson said, For more than 20 years, the BET Awards have been a celebration of Black creativity, art, and excellence.
Returning live, this year's show will be unlike anything we have ever seen before, and I am honored to be sharing the stage with so many powerful and prolific women in music and entertainment. The BET Awards will once again be at the forefront of Black culture.
Queen Latifah has about 4 career Emmy nominations, winning for Outstanding TV Movie as a producer on Bessie. Her recent project includes girls Trip, Star, The Wiz Live!, and Bessie.
The post BET Awards: Taraji P. Henson Set As Host; Queen Latifah To Receive Career Honor appeared first on tooXclusive.