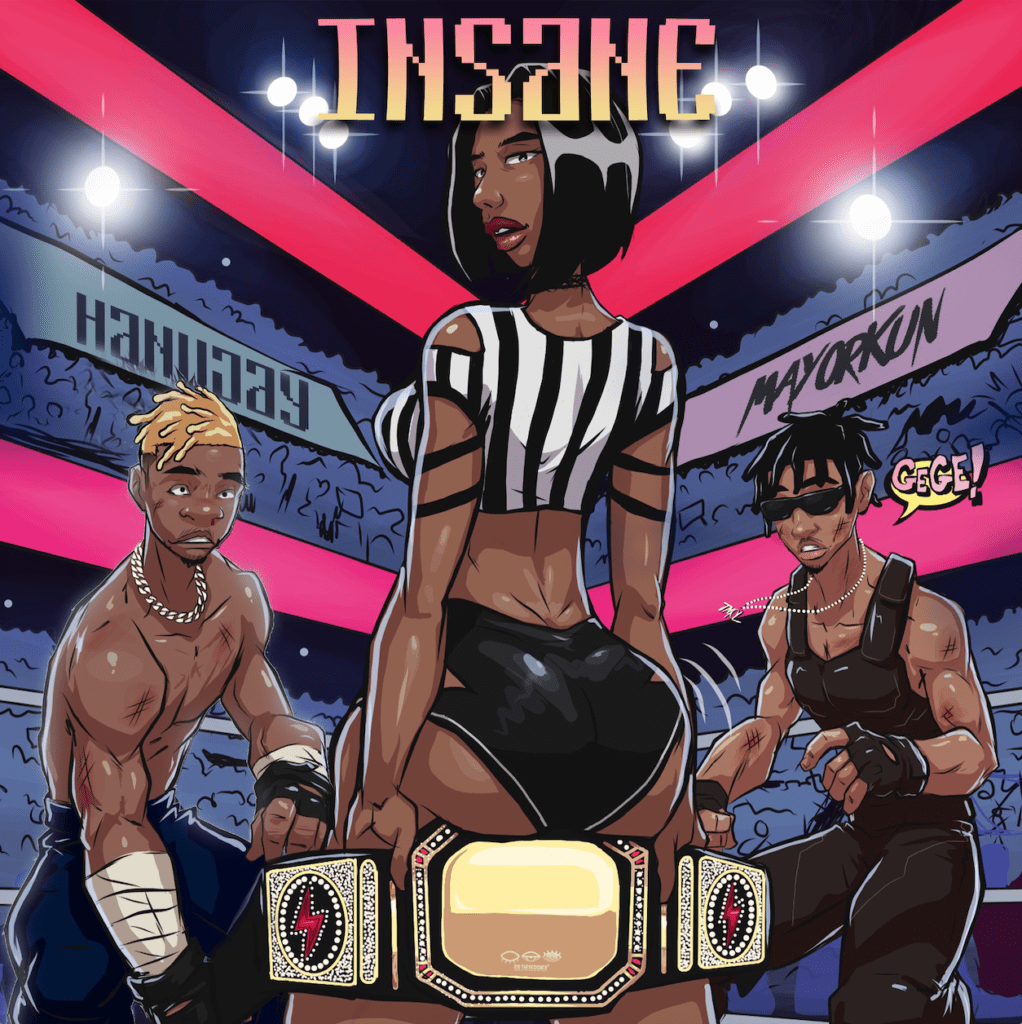 HanuJay excites alongside Mayorkun on "Insane," the First Single off his Forthcoming EP
Hanu Jay and DMW star Mayorkun have collaborated for "Insane," the first single off Hanu Jay's forthcoming EP Wow, {Can I Blow Your Mind}. The mid-tempo production made by 'Sally' features affectionate verses from both artists, who croon lines like "the way you dancing, the way you smiling\ girl, it's bursting my brain\ Hallelujah, I'm saved\ girl, you driving me insane."
Hanu Jay has been coming for a while. Since 2018, the prolific musician has released songs cut from everyday Nigerian life, evoking the pleasures of a public moment shared with friends and some alcohol. Last year, Hanu Jay scored his break by appearing alongside DJ Consequence on "Uber," a creeping record which became a standout from Vibes From the Future, earning an unforgettable video and consolidating Hanu Jay's position as a talent to be looked out for.
Media publications took note of Hanu Jay, whose music is a cross between the propelling rhythms of Burna Boy, the indigenous flavour of Oritse Femi and, though not immediately obvious, Michael Jackson was Hanu Jay's first hero, and the disco-inspired moments in Wow offers a nod to the "Thriller" star. The youth-centered media platform MoreBranches described his music as a conduit for "a universal truth: that life is for the living." Popular music website Tooxclusive opted for "unconventional melodies" while Culture Custodian, in a succinct profile noted Hanu Jay's "zeal for daring aesthetics."
Wow, Can I Blow Your Mind is a breezy listen, bringing Hanu Jay's musicianship to the fore, while a number of accompanying materials, from the galactic production to awe-inspiring skits, rally closely alongside him. A&Red by experienced music executive "Gbemi Ereku", – The result is a project that feels like a familiar hug, while simultaneously pulling the listener to experience something fresh.
This brilliant collaboration with Mayorkun is only the first taste of the Hanu Jay package, from which we'll be hearing more in the weeks to come.
Listen and Enjoy – 'Insane'
The post HanuJay x Mayorkun – "Insane" appeared first on tooXclusive.