Khloe Kardashian has taken her time to respond to a troll "This is MY FAMILY. Not yours!" she says as he comes for her over comment on birthday wish to Kanye West.
Khloe, the Good American co-founder, on Tuesday, clapped back at an Instagram user who criticized her and her sister, Kim Kardashian for wishing Kanye West a happy birthday amid his divorce the reality Tv star.
Khloe took to her social media page to celebrate her ex-brother-in-law, Kanye, as he turned 44 yesterday. The heartwarming message reads, Happy birthday to my brother for life!!! Have the best birthday Ye! Sending you love and endless blessings!!
However, a troll who taught he could pass comments about the Kardashians without consequence said, @Kimkardashian. I'm sorry Kim. The whole 'brother for life ' thing is too petty for me. Your sister bond should be much more strong than feeling the need to say that. Your divorce was so hard on you even the picture is just uncalled for.
There is so many other pictures. Google could have been her friend. This wasn't cute but I'm glad you're being strong through it all."
Khloe Kardashian was not going to let it slide as she knocked him off with the most suitable response.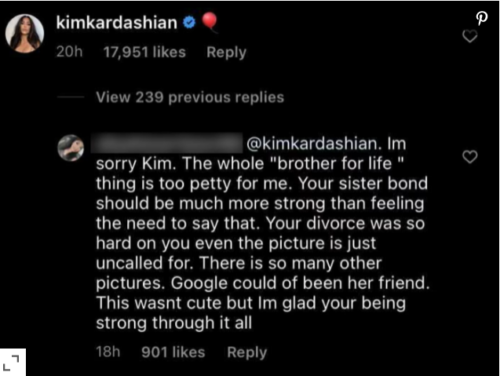 The 36-year-old said, Why are you even commenting on something you know nothing about?. You don't think me and my sister talk about one another's feelings? We are with one another every day. This is MY FAMILY, Not yours! Don't comment as if you in the know unless you are actually in the know. Weirdo!!"
The post Khloé Kardashian Slams Trolls Who Called Her Out For Kanye West Birthday Post appeared first on tooXclusive.