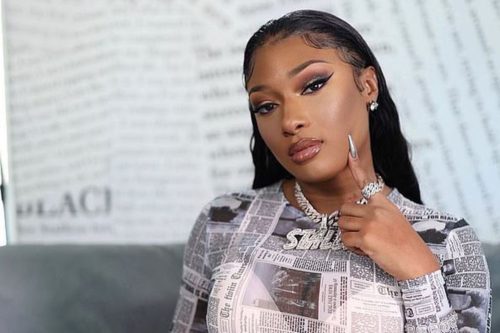 Looks like Megan Thee Stallion is fully charged up, as she announced the return of her alter ego, Tina Snow.
After announcing in late April that she was taking a temporary musical break to refuel and recharge, the "Savage" rapper returned today, 6th June with a science fiction video clip teasing the return of her alter-ego, Tina Snow.
Megan reintroduced her alter ego with an approximately 20-second animated visual that began with the Grammy-winning star wearing a nurse-like uniform while typing at a computer in a dark laboratory.
Behind Megan are two other versions of herself submerged in aquatic tanks with chrome-plated respirators. One is sporting a newspaper-printed bodysuit with semblance to her Good News album cover, while the other was dressed in a white bodysuit with cutout sides.
A computer screen, meanwhile, shows that the rapper's health and confidence stats are stable and that Tina Snow is 99% loaded.
Megan Thee Stallion's alter ego, Tina Snow, was a major part of her early success. In December of 2018, Megan Thee Stallion came through with her breakout project Tina Snow which helped some incredible hits such as "Big Ole Freak" and "Freak Nasty" skyrocket.
The post Megan Thee Stallion Announces Return Of Alter Ego, Tina Snow appeared first on tooXclusive.