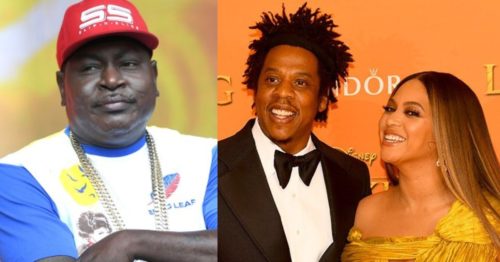 On Monday evening, Florida icon, Trick Daddy was captured having a discussion with a panel, and Beyoncé and Jay-Z's names came up.
It is no longer news that Beyonce and Jay-Z, mostly referred to as the power couple, are one of the most respected pairs in the music industry, but from time to time, there are people who come forward to say that they aren't fans of the couple.
It's unclear what happened before the clip was recorded, but it seemed that Trick Daddy Dollars was comparing Bey to another artist. Beyoncé fuck with her because she see money. Beyoncé ain't trying to give back to music or nothin'.
Beyoncé don't write music and barely can sing her motherf*ckin' self. Beyoncé can't sang!
Moving on to Jay-Z, he said: Man, I watched my godmama train Beyoncé, vocal lessons all her career. I'mma give an unpopular opinion right now: Beyoncé is to R&B what Jay-Z is to New York. That's why they together. Jay-Z ain't never won the greatest rapper alive.
Whoever put him on a level like that?" He added that New York needed a hero after Biggie died and so, people handed the title over to Jay.
As expected, his claims sprung a gazillion reactions on social media, as fans both seem to appear confused and angry.