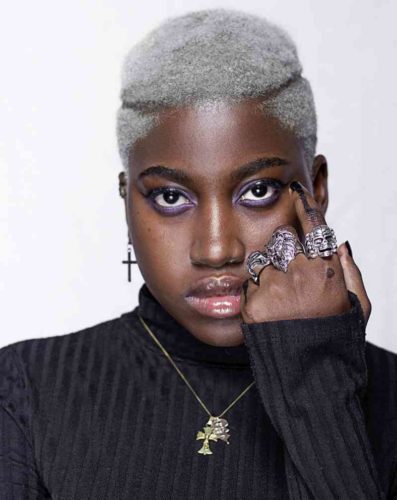 Former YBNL princess, Temmie took toTwitter to thank Nigeria for the unique gifts She selectively bestowed on her.
In her tweet, she highlighted the gifts she has already received from her beloved country before clocking 25.
According to Temmie, Nigeria has given her Depression, personality Anxiety disorder, high blood pressure, insomnia, self harm scars depersonalization, PTSD (post traumatic stress disorder).
Adding to the list, she revealed Nigeria was kind enough to also add 'an inability to function as an emotionally stable person'.
From her tweet, it implies Temmie has attempted taking her life in the past after she highlighted Nigeria had gifted her with self harm scars.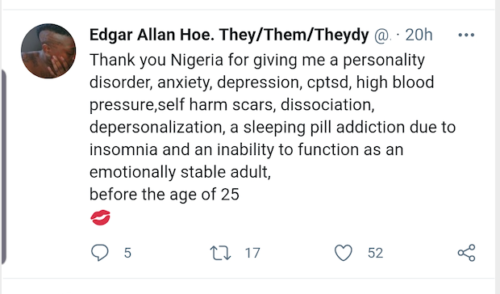 The post Temmie Ovwasa Highlights The Gifts Nigeria Gave Her appeared first on tooXclusive.