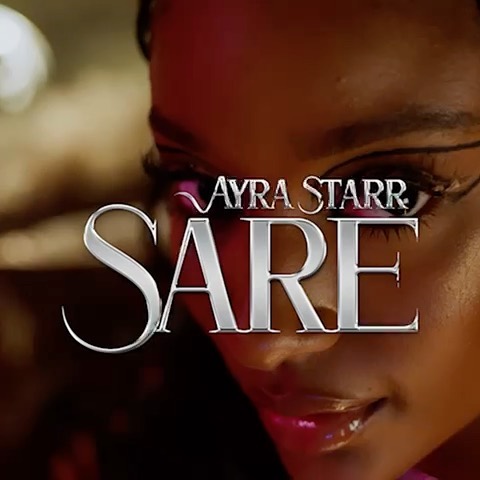 With DITR visuals still trending, Ayra Starr returns with another impressive movie (Sare Video).
Mavin premieres a new Ayra Starr music video for the track – SARE, performed by the music diva and her team with the Visuals Directed by LEKAN.
SARE is a track off Ayra Starr's highly acclaimed eponymous debut EP which is a promising marker for what the future holds for the Mavin star. This new visuals is her third music video from the body of work, a follow up to the second which was a visual interpretation of DITR- one of the EP's most essential offerings. Investigating the topic of bad influence, teenage vices and the threat of peer pressure, Ayra's soulful voice underlies the very impact of this story. The music video for DITR is a compelling tale told from the
perspective of a single family. It tells, without judgement, of the struggles teenagers face when
confronted by society's most tempting vices- money, power, and drugs.
As Directed by Lekan for Savant Collective, SARE video see us going into the future, Year 2098. Ayra Starr detailed herself in an Art Gallery with Iconic photos. People came visiting to appreciate the music diva's arts.
I can't apologies
Cause my fairytale is you, my baby for life
So why can't I fantasize
Cause I want you by my side
When I stop dreaming, Be mine… (GET Full Lyrics HERE)
Within a short time Ayra Starr hypnotized a young man that was lust while admiring one of her photos. What happens next? Watch below
The post [Video] Ayra Starr – "Sare" appeared first on tooXclusive.