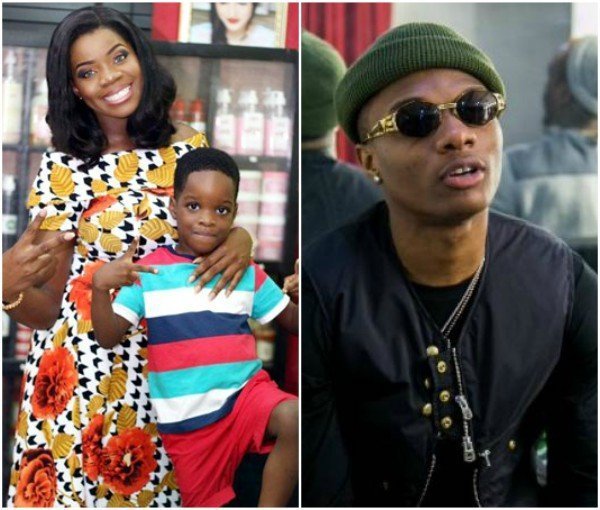 More baby mama drama for Wizkid…
On the 22nd of June, Wizkid's first baby mama, Shola Ogudu stirred controversy following her revelation about Tife's birth.
Yesterday, we reported that Wizkid in an Interview with Native Magazine said that Tife was the person who changed his life for good. According to him, when Shola informed him they were expecting a child, he had to clean up his ways and be the best father to their son (see post here).
However, Shola came out to say that she didn't know she was pregnant till she was 5 months gone. Her disclosure totally contradicts what Big Wiz had said in his interview.
Speaking on how she concealed the baby bump, Shola added that she was still seeing her period for months, but later reality set in when she started showing.

Though her revelation came as a reply to a gossip mill question, fans are still awed by how she didn't notice the changes in her body even if she was seeing her period spotting during her pregnancy.