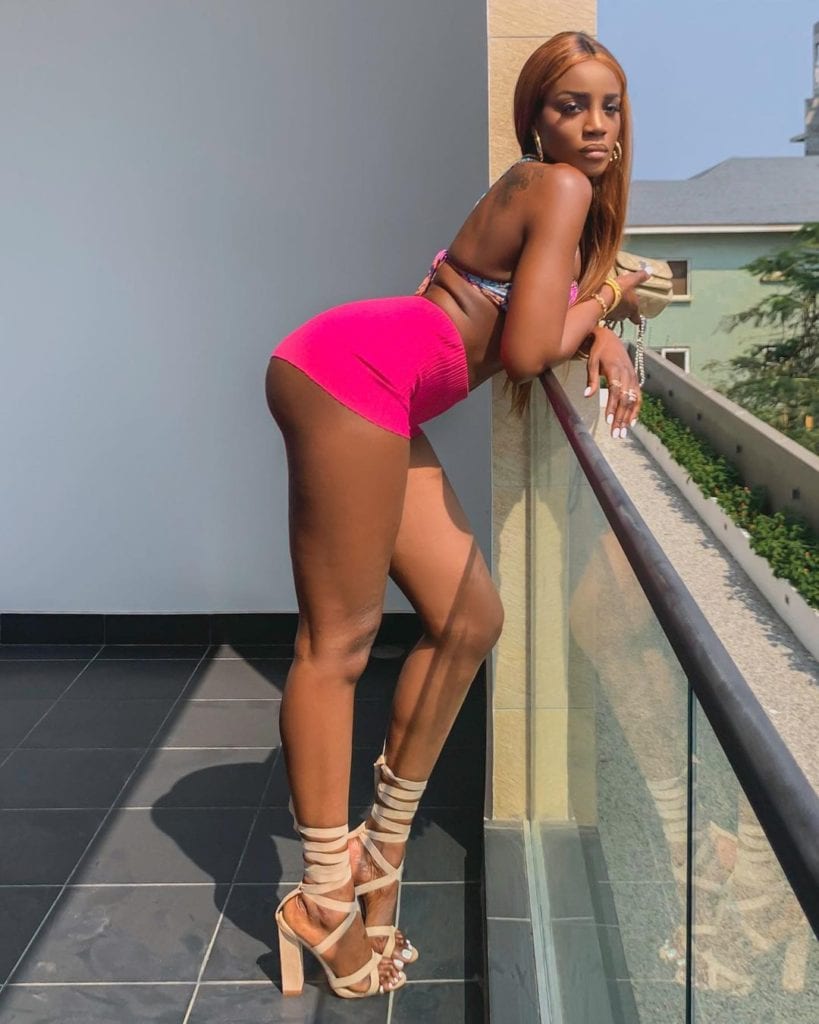 Nigerian Singer, Seyi Shay has disclosed fans are pressurizing her to release more raunchy photos on social media.
In a recent interview with HipTv on TRENDING, Seyi revealed her fans have also been pressuring her to get married and have kids or at least get a boyfriend. Addressing their audacious requests, Seyi Shay said:
"I feel pressure from my fans to get married, have babies, have a boyfriend; that is all before the pressure to release a new single sometimes. That is really crazy. Pressure to show some more butt pictures.
The pressure is high, but it is good. It is part of what keeps me gingered as well. I don't burn myself out and I do not overdo things".
However. things took a different turn when the host of the show, Nancy Isime asked her to read out some nasty comments from Netizens. An anonymous fan commented that Seyi Shay has been selling her body since 2020 when her nudes hit the internet.
Another fan insinuated that Seyi Shay is basking on prostitution cause she has no talent and her career ended when the photos surfaced online for free.
To recap what led to these accusations, Seyi Shay in 2020 broke the internet when her nudes surfaced on the internet. According to Seyi, her account was hacked and that was how her nudes found themselves online. In 2021, she shared another butt naked photo of herself on a bed with the caption,"Good sex, No stress, One Boo, NO EX, small circles, Big Cheques?"
Replying to the fan, Seyi Shay collectively insulted members of his family. In her own words, she said:
"Your Mama, Your mother and your Father and your whole generation have all ended".
She also slammed the other fan who insulted her music career. Watch and Listen below

The YouTube ID of DPX4HHsnuv4?t=780 is invalid.

The post "Your Mama, Father & Generation" – Seyi Shay Insults A Fan After Receiving Pressure To Share More Butt Photos appeared first on tooXclusive.