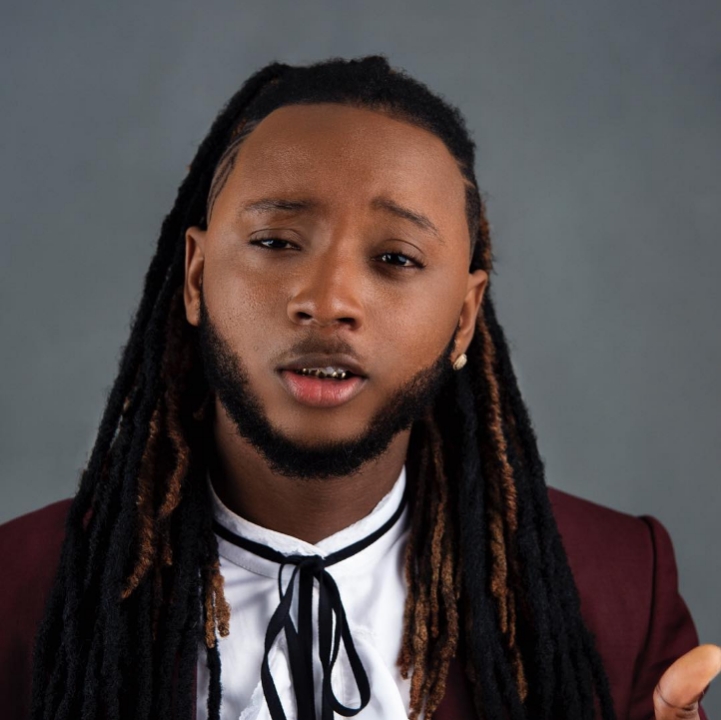 Nigerian rapper, Yung6ix has retracted the little respect he had for Nigerian most controversial Journalist, Kemi Olunloyo.
He made this revelation after Kemi Openly celebrated Former America President, Donald Trump on her instagram page. As seen on her page, Dr Kemi showered accolades on Donald Trump with her heartfelt message to mark his 75th birthday.
View this post on Instagram
Yung6ix who came across the post slammed her for celebrating Trump. He obviously remembers all the policies Trump implemented in the US and how he supported Buhari's decision to ban Twitter. He informed her that the little respect he had for her had vanished with her decision to celebrate Trump irrespective of all he did.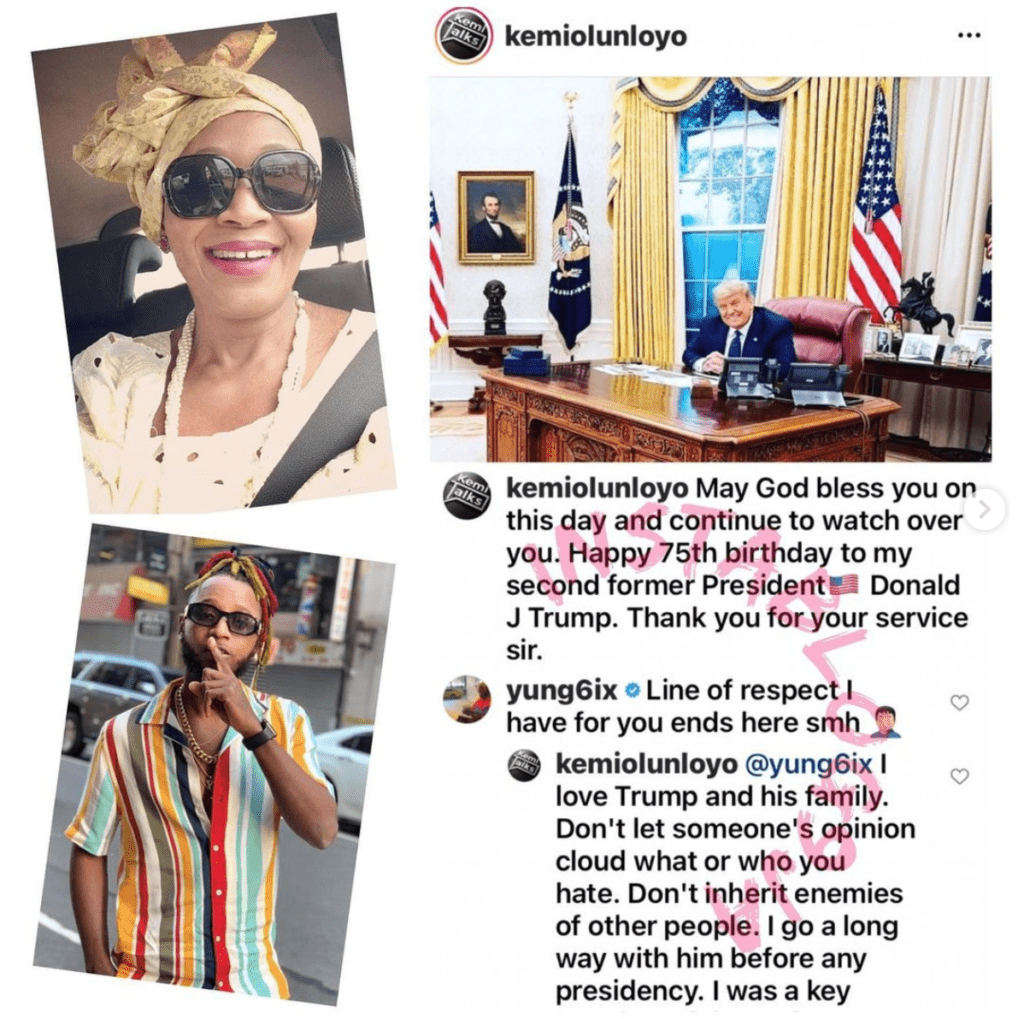 Though Kemi Olunloyo tried defending herself and her decision, it didn't save her from the aggressive dragging she received.
Yung6ix after going through Nigerian journalist, blogger, and social media personality, Kemi Olunloyo defensive reply deleted his earlier comment. He then DM Kemi to apologize for coming at her in such manner. Kemi Olunloyo on the other hand screenshot Yung6ix's message and showed to the world with the message;
"Good morning @yung6ix I'm not a fan of posting DM's. Thanks for admitting fault. It shows how strong you are and my respect for you went 10 fold. You are NOT one of the crowd and I understand your opinion on Former @realdonaldtrump. While some of us quietly kept our relationship with him on the down low during his presidency, many others left his circle including his government. You are entitled to your opinion. Pls don't inherit other people's enemies. It may be that person you need one day".
See below
View this post on Instagram