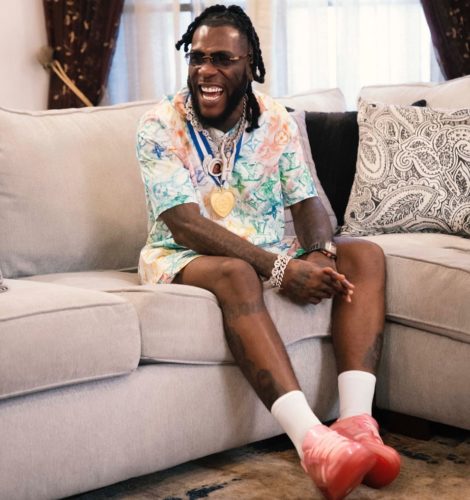 On the 2nd of July, 2021, Grammy Award-winning Nigerian artiste, Burna Boy real name, Damini Ogulu (born 1991) turned 30 and fans all over the globe took to social media to celebrate him.
The African Giant who was in the State (U.S.A) to honour the BET Awards invite which took place 27th June, 2021, and pick up his 3rd consecutive Best International Act award celebrate his 30th birthday in U.S.
From the Burna's 30th celebration, below are 4 (four) lovely moments that got our attention and made music fans smiled.
Welcome To The 'BIG 30' Surprise
Odogwu himself seems to be having one of the best days of his life, as his friends and close associates surprised him with a birthday bash as he turns 30. His team got an apartment in the United State and decorated the fancy apartment with ballon and a light structure of 'BURNA BOY 30'. Burna Boy was invited to the apartment and was surprised at the house party the team organised for him
Watch below
View this post on Instagram
2. Mama Burna's Prayer
"Mama's prayers keep me going…" Bose Ogulu aka Mama Burna is one of Burna Boy's big Fan and biggest support system. She is always there to cheer him up whenever he is down and also celebrate his littlest of wins (Although Odogwu gat no little win).
On the 2nd of July, 2021, Bose Ogulu dropped a powerful prayer for Damini Ogulu, Burna Boy as he celebrate his Big 30.
In her prayer Mama Burna said Burna Boy would not know disgrace and failure. He shall continue to go higher and bigger.
See below
View this post on Instagram
3. The Moment Paul Pogba Gave Burna Boy A Surprise Visit & both Turned Up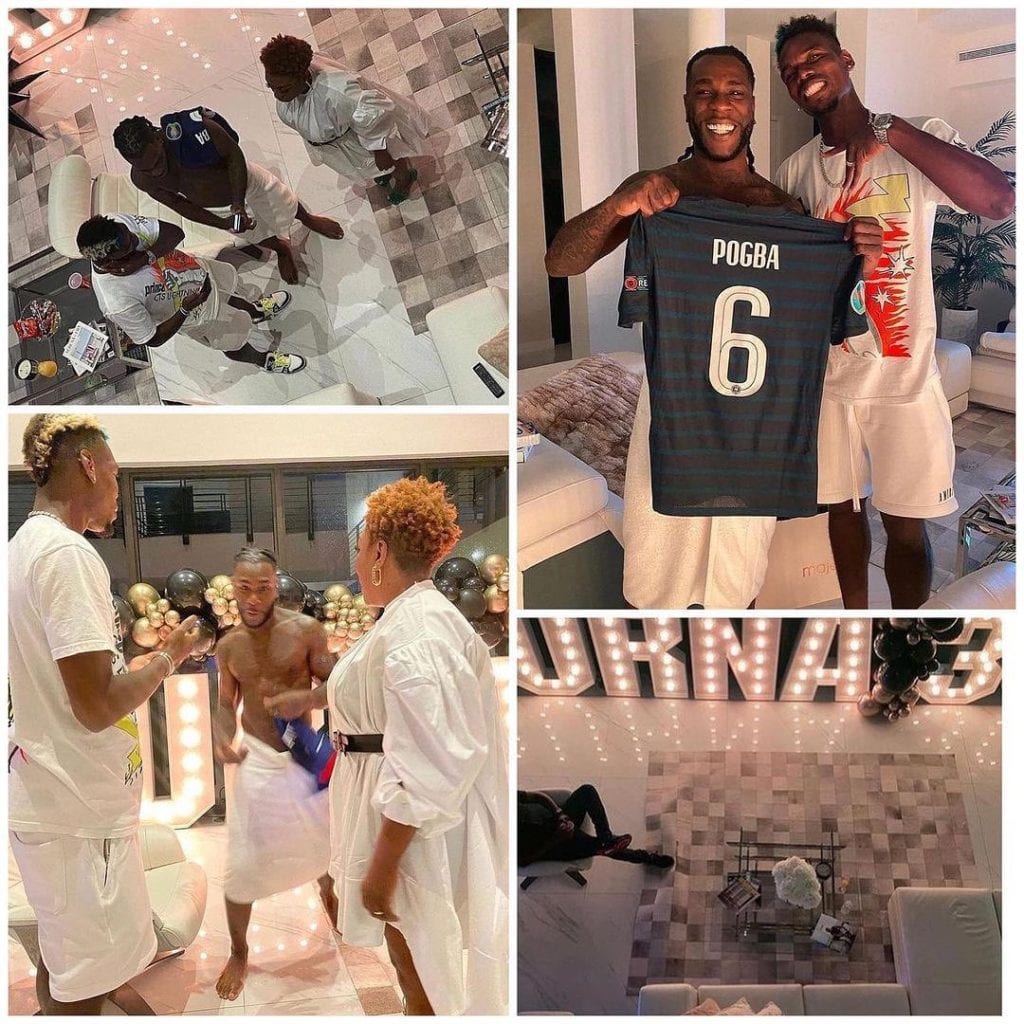 French professional footballer who plays for Premier League club side, Manchester United and the France National team, Paul Pogba gave African Giant, Burna a surprise visit in the United State on his birthday.
Recall that both Paul and Burna were on Pespi Global Advertise for 2021. The footballer left the on-going Euro 2020 competition (after Switzerland beat France out at the Round of 16) for US and partied with Burna Boy on his birthday. Odogwu at his birthday party showed Paul how to dance the viral Focus dance.
Watch below
View this post on Instagram
4. Burna Boy & Steff London Giving Us The 'Focus' Vibe at A Club In U.S.A
Odogwu and his Boo, Steff disturbed U.S club at the Day 2 (two) of Burna's Big 3o celebration
View this post on Instagram