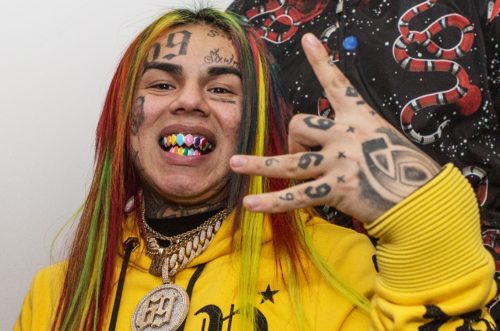 American rapper, 6ix9ine has revealed why he does not give his homeless dad any money and has described him as a 'crackhead'.
Tekashi is a big spender and everyone knows it. Each time he takes a trip to a different contrary, he makes sure to show love to his numerous fans by making money showers. We often see videos of him handing money to children and their parents.
Although he has lots of controversies surrounding him on social media, he has a big heart when it comes to spending money, but it looks like his father would have a contrary opinion.
His estranged father, Daniel Hernandez revealed this week that he has been living inside a homeless shelter, publicly asking his son to step up and give him some money. 6ix9ine does not seem to be having it. While explaining during an interview with DJ Akademiks, he mentioned that he will not be giving any money to his father, who he accused of abusing drugs.
The post 6ix9ine Explains Why He's Not Giving His Homeless Dad Money, Calls Him A 'Crackhead' appeared first on tooXclusive.