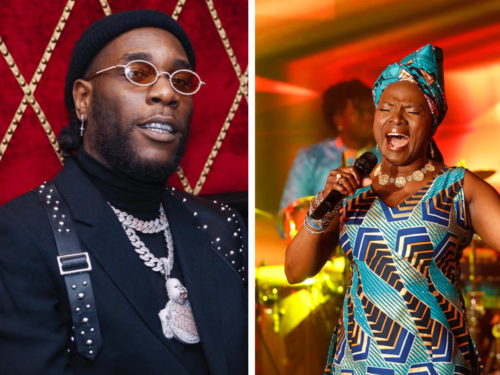 There's no better defense than one coming from one's mentor especially if the person is a four-time Grammy winner.
Beninese singer-songwriter, Angelique Kidjo has come out to defend Burna Boy following the series of black lash he has received for having an attitude #pride.
Many have argued that Burna Boy is proud and has an attitude which goes against the celebrity code of humility and fan appreciation.
But Angelique Kidjo totally believes Burna Boy deserves to be proud cause he knows what he is talking about.
In an interview with Smoch fm, Angelique defended Burna Boy when the host said he had an unapologetic attitude. She said his attitude is the right attitude to have in the music business.
She informed the host that when a person is as talented as Burna, that he or she has the right to feel that way and more.
Angelique admitted that artistes are supposed to be humble, but it doesn't give fans the right to ride on them like what they are planning to do to Burna Boy.
She also noted that if this same attitude was coming from an African-American artiste, fans won't comment on it. She added that she's proud of Burna Boy and if people don't like his attitude, well sorry to them.
View this post on Instagram
The post Angelique Kidjo Supports Burna Boy's Unapologetic Attitude, Says He Is The Best appeared first on tooXclusive.