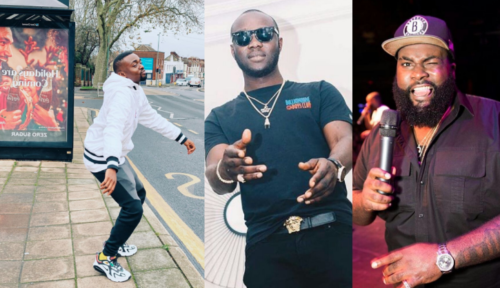 It looks like Hypeman, Special Spesh may have overstepped his bounds by asking the late Obama DMW to watch over him following his unfortunate passing.
On Tuesday 29th of June, Obama walked into Ever Care Hospital in Lekki to complain of an ailment. According to a close source who spoke to Pulse, he was said to have died later at the hospital.
Fans and close friends took to their respective social media pages to pen down their condolence messages, and special spesh was one of them.
In a post he shared, he opened up about not forgiving the deceased while he was alive, neither did he follow him back on Instagram when he asked, as they often stood on different grounds and were too strong-headed to reach a compromise. He then requested that the deceased, Obama watch over the gang.
Meanwhile, DJ Timmy was not having this. He found it quite ridiculous that someone like spesh, who confessed to putting Obama DMW, whose real name was Habeeb Uthman through all that while he was alive, would go on to request that he watches over him.
He said, "You refuse to forgive him when he was alive. You refused to even follow him back but request that he watches over you. Omg.. This is so ridiculous"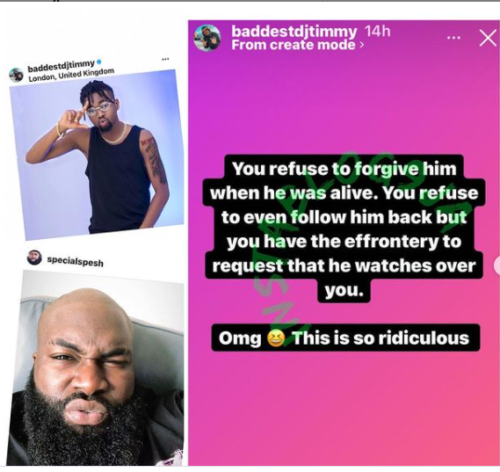 The post DJ Timmy Berates Special Spesh For Requesting Obama To Watch Over Him, After Refusing To Forgive Him While He Was Alive appeared first on tooXclusive.