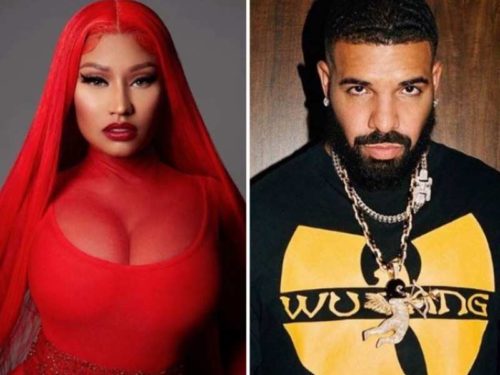 Last Night, stated that she has a surprise announcement that would come up on Thursday via her Instagram live and fans would not stop speculating.
Drake recently made a feature on Nicki Minaj's "Seeing Green" alongside "Lil Wayne", making for a Cash Money reunion that fans couldn't get enough of. The track found itself on massive repeated airplay as each artist spat hard on the mic, and soon, Drake and Nicki shared an image of themselves hanging out together.
Prior to the re-release of Beam Me Up Scotty mixtape, Drake featured on Instagram Live with Nicki where he promised to pay a visit to her home soon.
The duo has had their reunion, sparking conversations about whether or not they were getting together for their kids' playdate or for Certified Lover Boy.
Also, very recently, we reported that Drake has switched up his Instagram bio, to read "Certified", leaving his fans to believe that CLB will drop soonest.
Meanwhile, Drake returned to his Instagram Story where he first showed himself inside of a vehicle rocking a YMCMB sweatshirt before switching gears and revealing he was in the studio with Minaj.