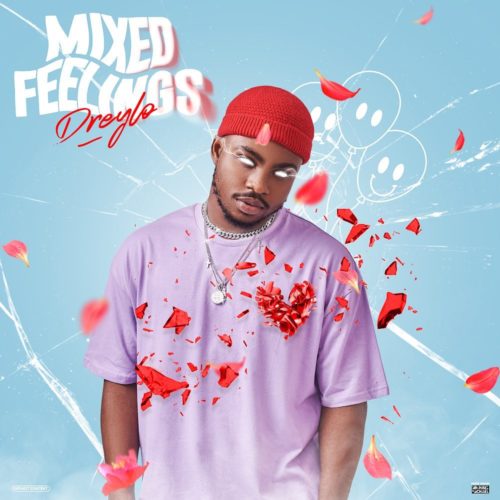 David Dreylo Nonyelum, a Nigerian Afro-Fusion artiste is no stranger to the journey to the pinnacle of a craft. An established social media influencer, his will to overcome obstacles made him take a big leap of faith to explore his musical inclinations in 2020. Entering for the 100 Crowns Monster Challenge, going on to win it. He is finally ready to release his debut project – a reflection of his journey thus far as an emerging artiste in Nigeria.
The project is set to change the narrative around his music career from wannabe musician to a respected craftsman.
Mixed Feelings explores a variety of sound in fulfilment of his desire to not be shoe-horned as a "Rapper" stated in his debut single RAPPERS. The music has running themes of Pain, Love, Bragadiccio and many more.
Mixed Feelings is a testament of his everyday struggles, highlighting moments of clarity, moments of extreme confusion that plagues the life of the everday youth. Featuring tracks like RAPPERS (featuring Dremo), Coconut, Temperature, Jeje it promises to be a full experience. And you can share in this experience.
Stream on Audiomack
Stream on Apple Music

The post [EP] Dreylo – Mixed Feelings ft. Dremo appeared first on tooXclusive.