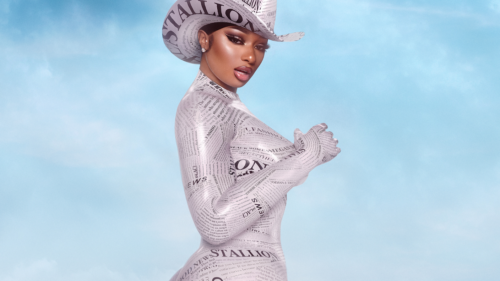 Megan Thee Stallion is set to show her fans that she can be versatile as she would be getting the 'She-Hulk' look for Disney.
The news was shared by Everything Always Host, Michael Roman, who revealed that it would not be a one time appearance and she is could be getting the reoccurring role.
He said, So again, this is coming from one of my very own sources here at the channel in an exclusive. We are happy to report that Megan Thee Stallion has indeed joined the Marvel Cinematic Universe and will be showing up on Disney+ in the future She-Hulk series.
I vetted this with two separate sources involved with the production. I'm almost 99.9 percent sure when I come out and report this kind of exclusive, Roman concluded
Megan Thee Stallion also announced recently that she would be playing herself in her show, "Tina Snow", which makes it quite clear that it is not her first time in an acting role.
She-Hulk will also star Jameela Jamil, Tatiana Maslany, Mark Ruffalo, Tim Roth, Ginger Gonzaga, and Renée Elise Goldsberry. The series remains without a release date.