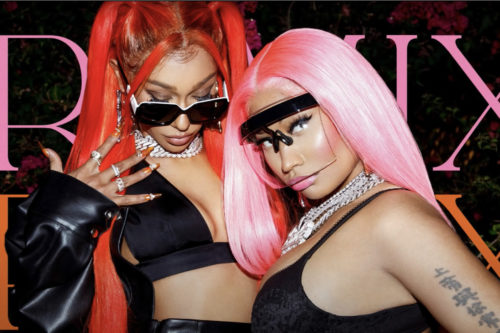 Nicki Minaj and rapper, BIA showed up on Instagram live yesterday and as usual, it was an epic moment.
Thousands of Nicki's fans showed up on her live yesterday for the surprise announcement she had earlier told them about. Apparently, the surprise was that at midnight, BIA shared the remix to her "Whole Lotta Money" viral hit with the help of Minaj who dropped new verses on the updated track.
That was not all. Nicki also mentioned that Drake was texting her about how good BIA looked and Drake really wanted it to be known that BIA caught his fancy.
Unfortunately for him, Nicki wasn't about to give him the go-ahead, but instead, the rapper shut that down quickly while putting Drake on blast. She told him to go back to your big booty ting while making a few faces at the camera.
Also, Lil Wayne popped in for a little bit and the old-time friends caught up for a while and even got nasty in between.
See Post:
View this post on Instagram
The post Nicki Minaj Slams Drake After Shooting His Shot With BIA appeared first on tooXclusive.