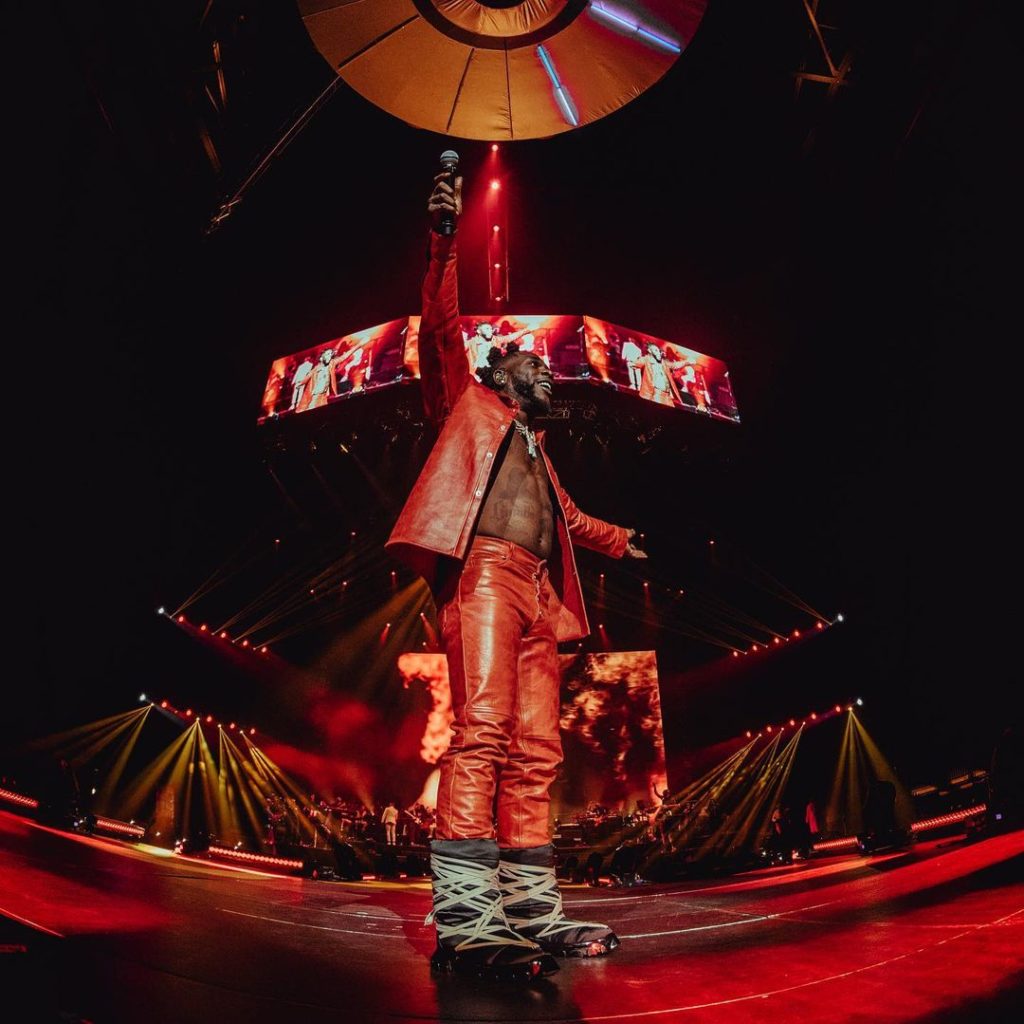 'Question' by Burna Boy evokes massive nostalgia, taking us all back to easier times…
Months after a celebratory win at the Grammy Awards, Damini Ogulu popularly known as Burna Boy drops his second solo single of 2021, "Question". A sneer at naysayers who still can't reconcile Odogwu being one of Africa's greatest music export.
An easy hit with one of the biggest music moguls out of Africa in the last decade, Don Jazzy.
Question is a melodious number that reminds you of how playful Burna can be when he's not making socially conscious music.
If there's one thing that's always been lacking in Damini's music since he hit commercial success, it's local acceptance.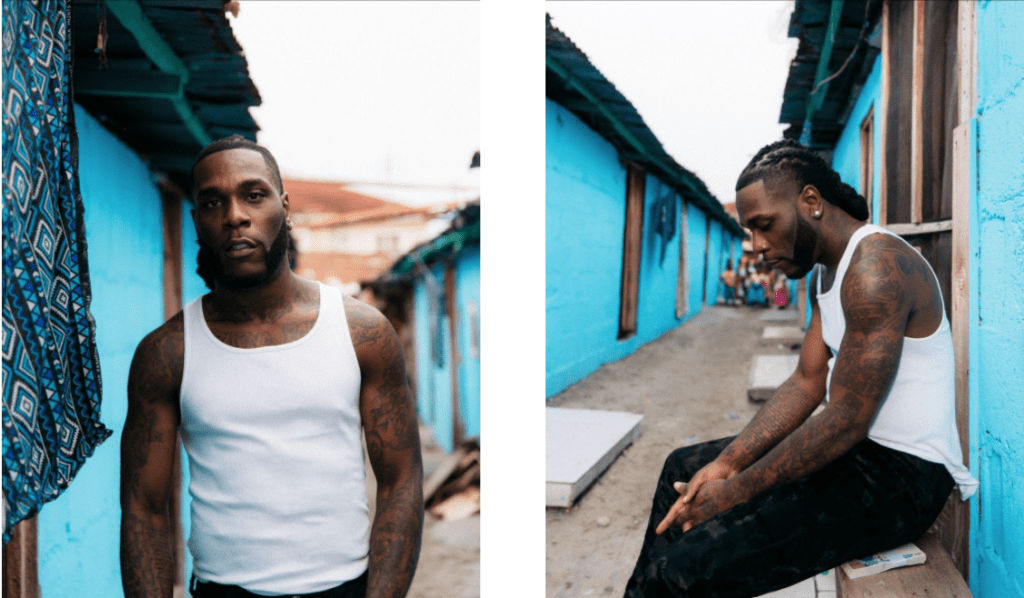 In order to stride the corridors of fame, and enjoy global successes, Burna Boy has constantly alienated his audience. He's dedicated himself to creating the kind of music that's taken him across the ocean in the past three years and now that he brings one of the most credible African producers on 'Question', it is clear that Burna Boy may care for his local audience more than he cares to admit.
In the last couple of years since Burna Boy hit global success, he's been very open about how much he's had to struggle with acceptance from his core audience here in Nigeria, and to be honest numerous fans have equally come out to express the same. Opining that Nigerians never really supported him until the rest of the world did.
This is Damini Ogulu's claim to fame. An unapologetic aim at the stars with his spaceship vehicle. A never settle mindset that's earned him a Grammy, despite pessimists around him telling him the otherwise would happen because of his attitude.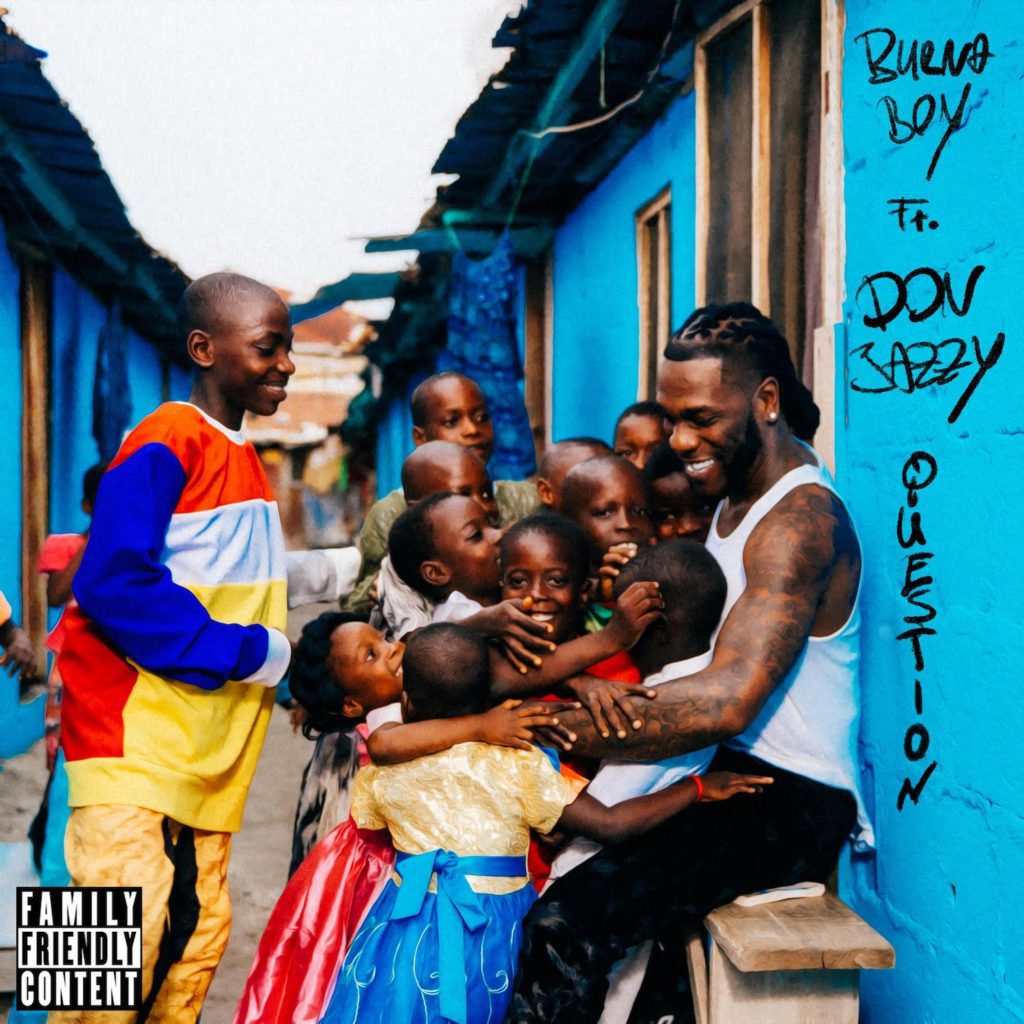 Question is a really good song. But it does feel like Burna boy hanging on to echoes of an audience that refuses to really hear his pain, hear his anxiety, hear his genius.
Yes, Don Jazzy definitely props anyone up when it comes to street credibility. He may not have as much as Olamide does, but he's got enough when combined with overall influence, enough to make almost everyone with a project knock on his doorstep for one final hearing.
Life itself is one big question that we all answer everyday, so the dominant satiric value of the song, was retained from start to finish. As an average human, you're faced daily with questions you don't have answers to.
So what happens when it's time for Don Jazzy to answer a question like "When you go win Grammy?" He laughs, shrugs it off, and dances about it on a Burna Boy joint that's got the whole country questioning everything they know about themselves.
So ask yourself these few questions;
Does Question sound like another Global hit? (Cue in the chorus)
Why's Burna Boy consistently trying to make music for his 'non-paying audience'? (Cue in the chorus)
It's a really cool song. But as a solo single that wets our appetite while expecting his post-Grammy album? That's a question I'm not very motivated to answer.
Rating 6/10.
Reviewed by Adeyinka Chuks.